DRAINS
Drenotube ® The only drain with CE mark (ETA 15/0201)
The new pre-assembled gravel-free drainage system.
The DRENOTUBE® system has been used for over 25 years for a wide variety of applications.
Hydrogeological consolidation, landslide prevention and drainage, flood risk control
Groundwater control and prevention of the spread of contaminants
Drainage and dissipation of hydraulic pressures on structures and support works such as reinforced earth walls and gabions
Protection of basements subject to infiltration in the building sector
Lowering of the water table in agriculture and sports, roads, highways, vineyards, forest tracks, golf courses, gardens
Bio-treatment of wastewater, sub-irrigation and dispersion
Storage and slowdown of outflows in hydraulic invariance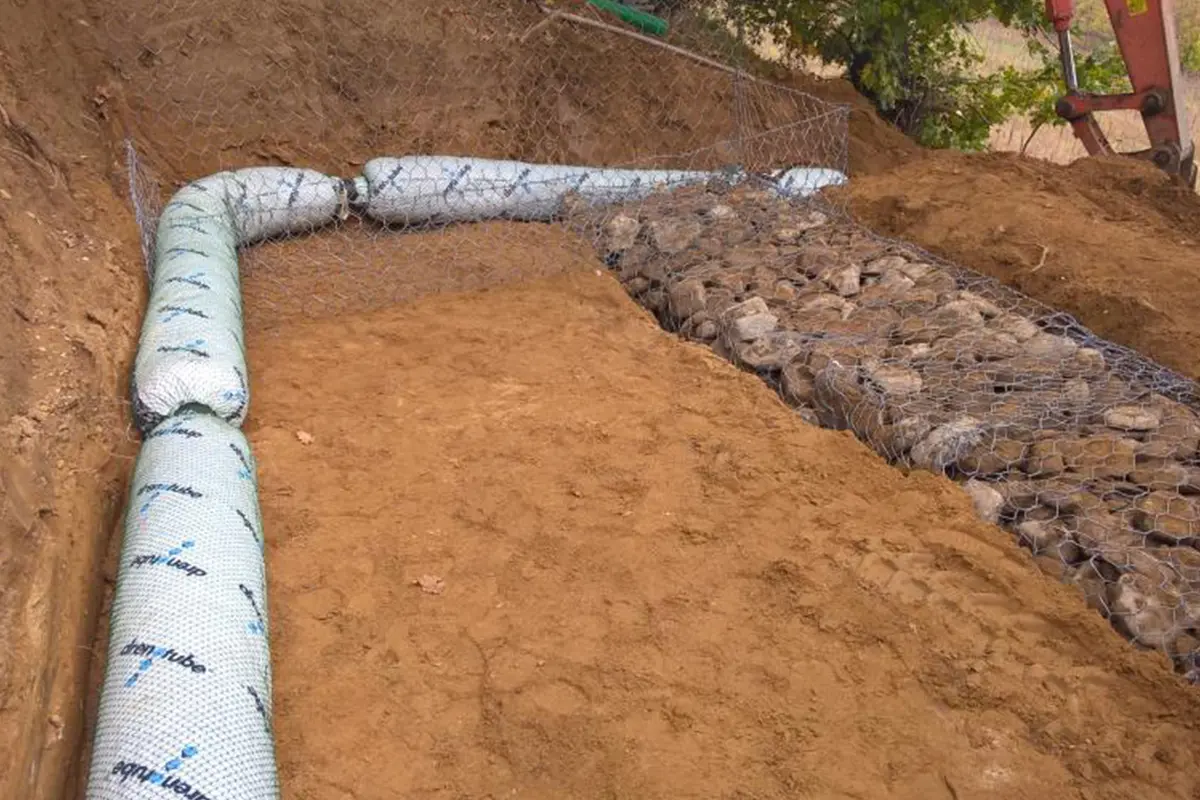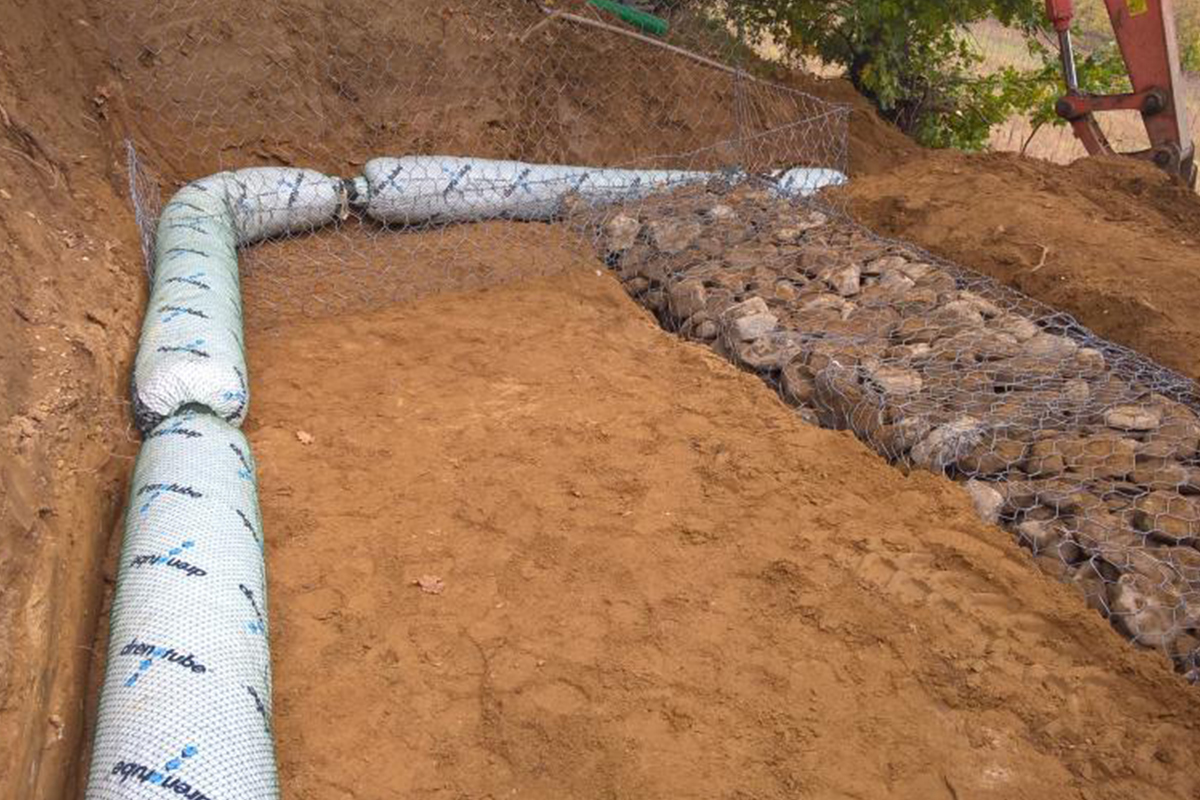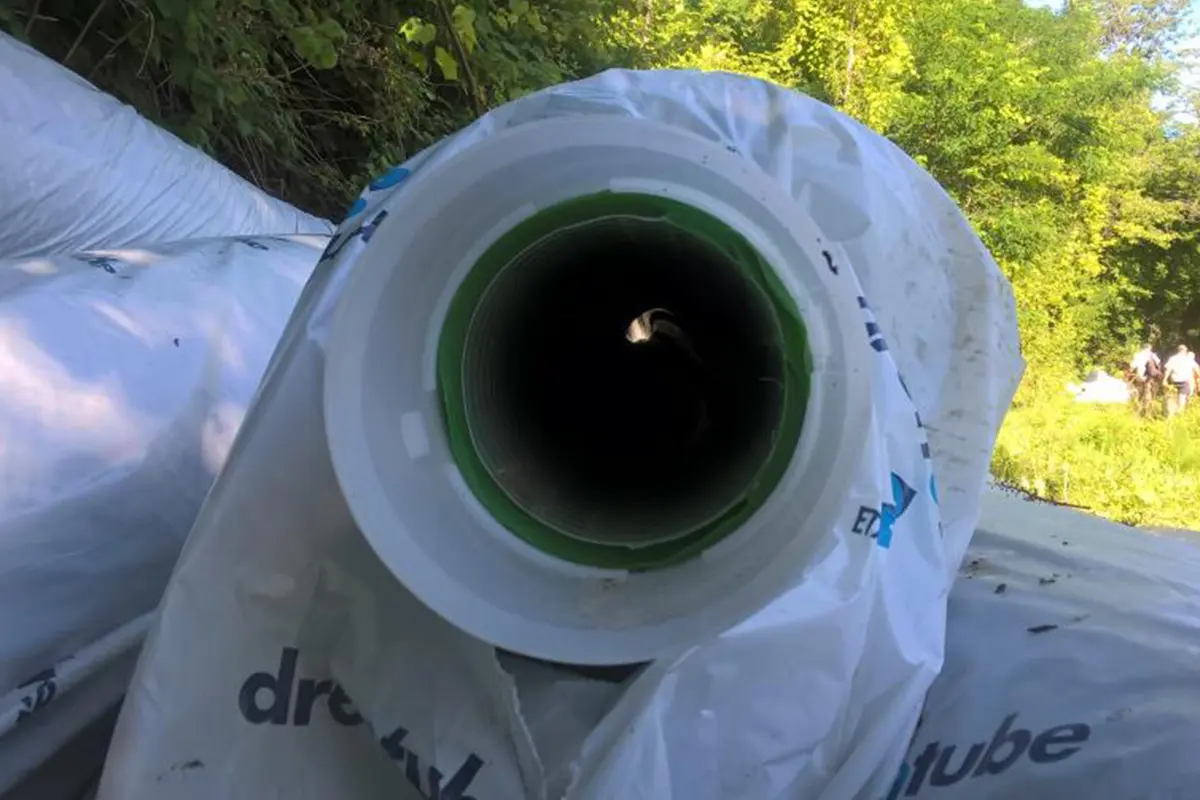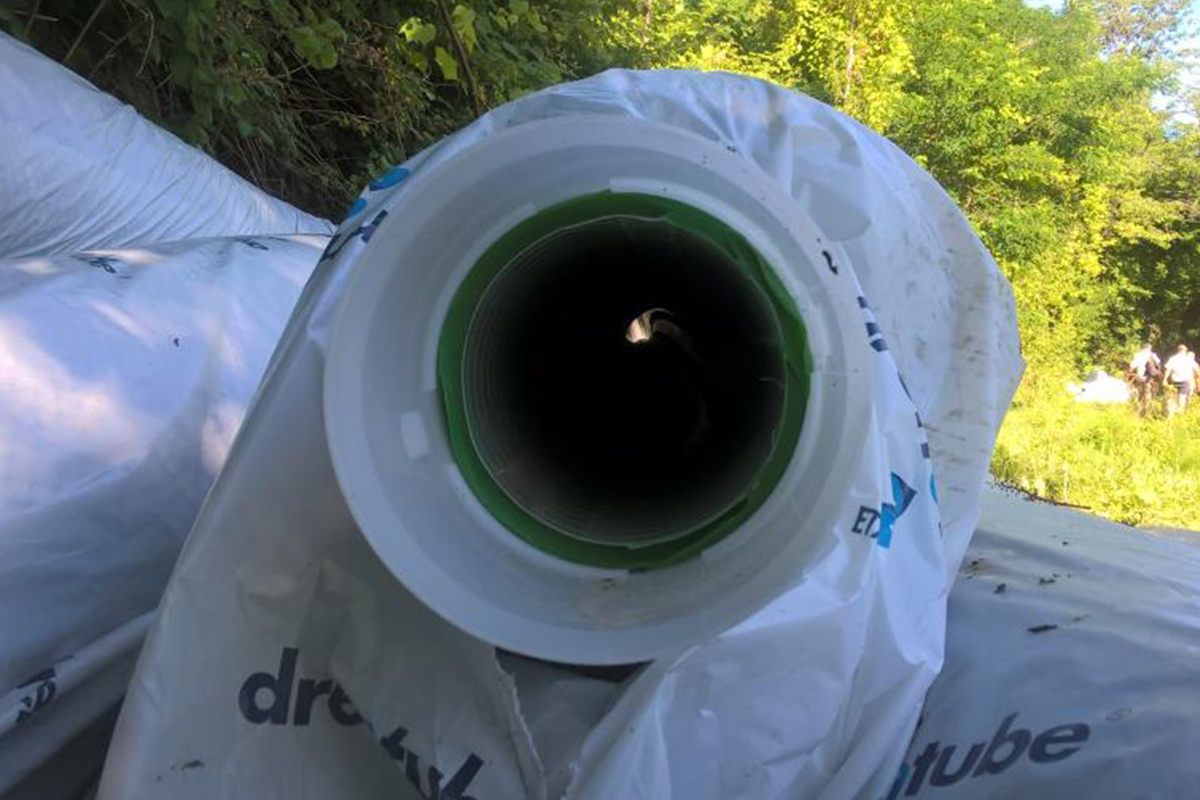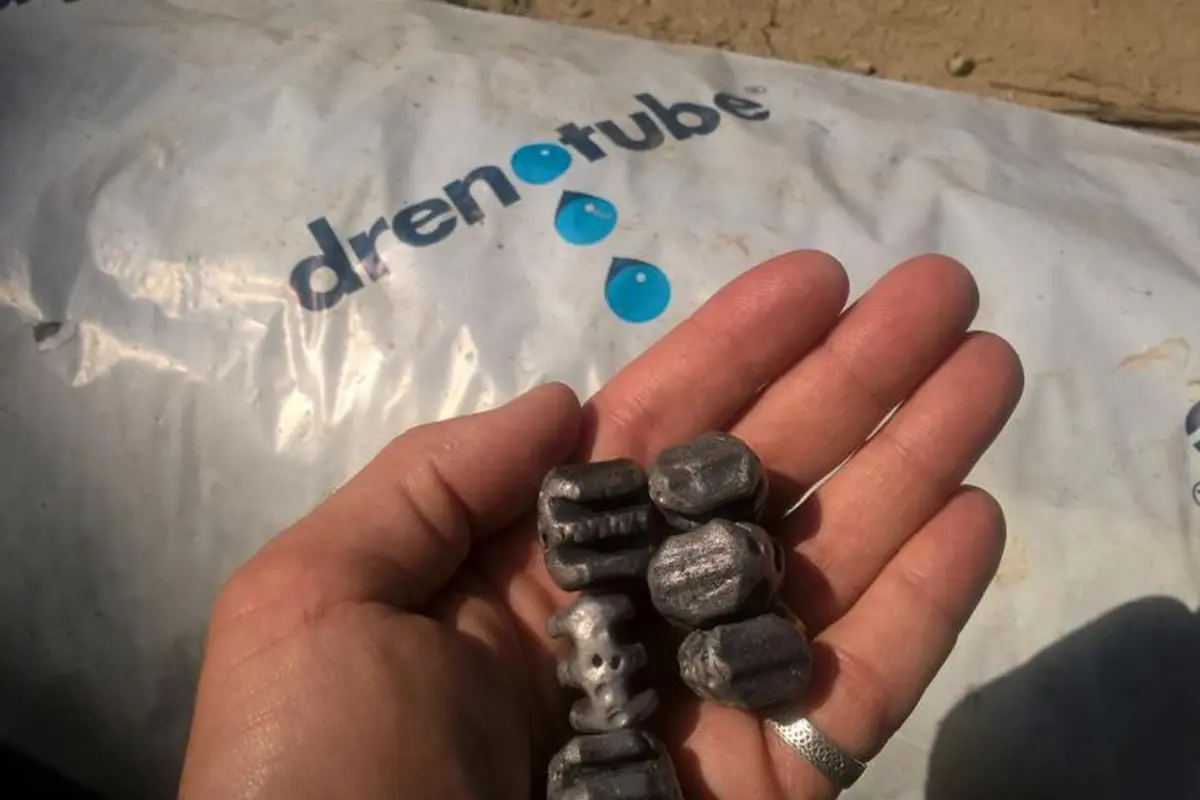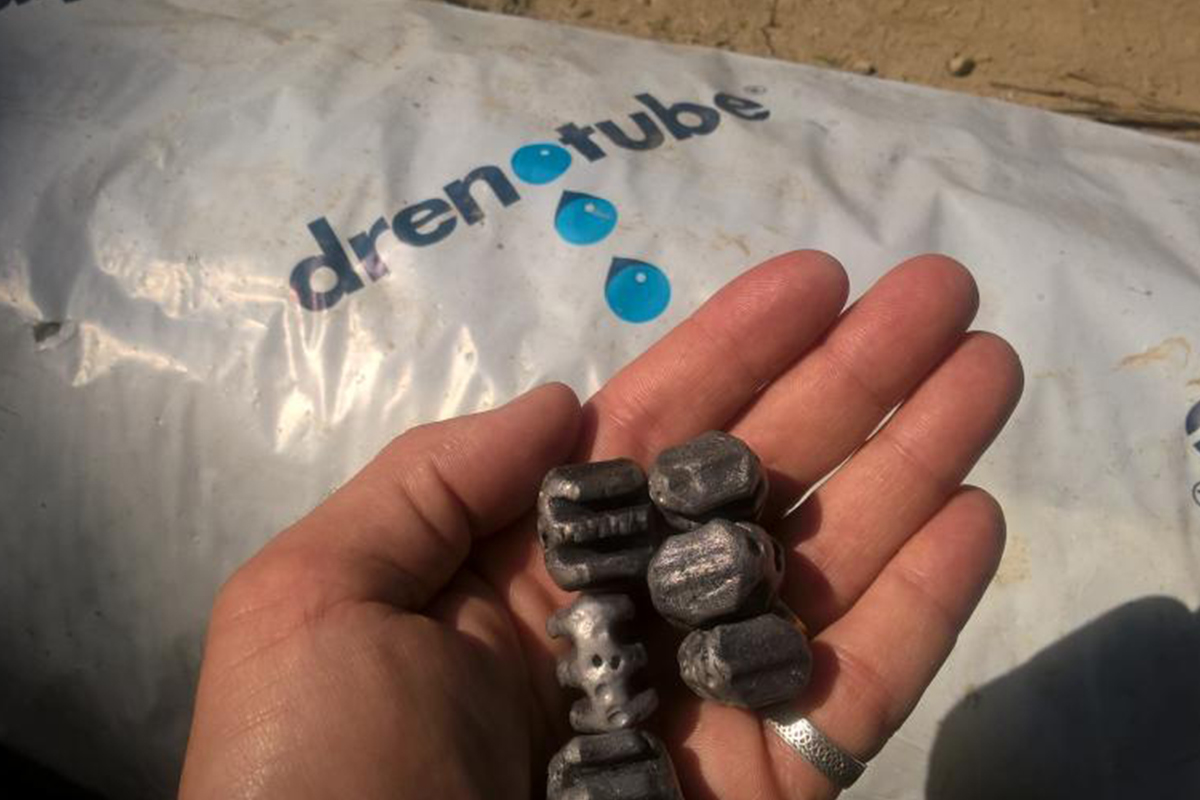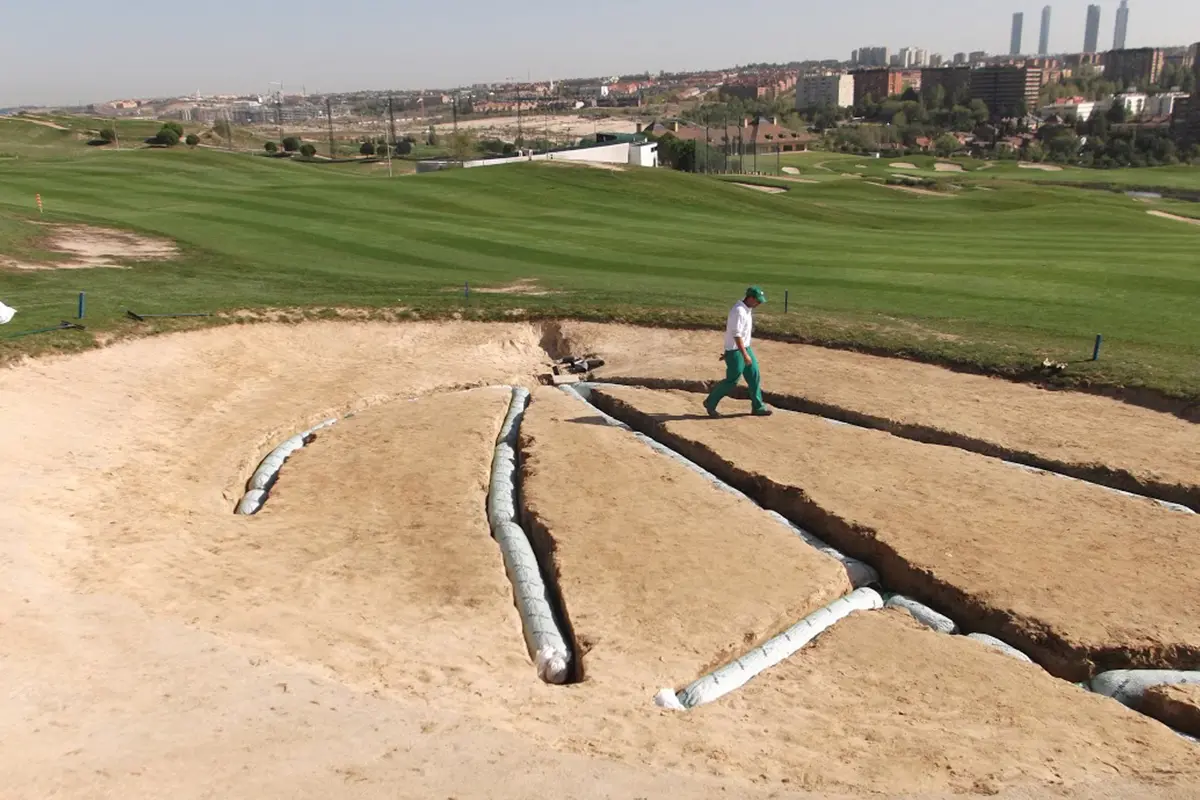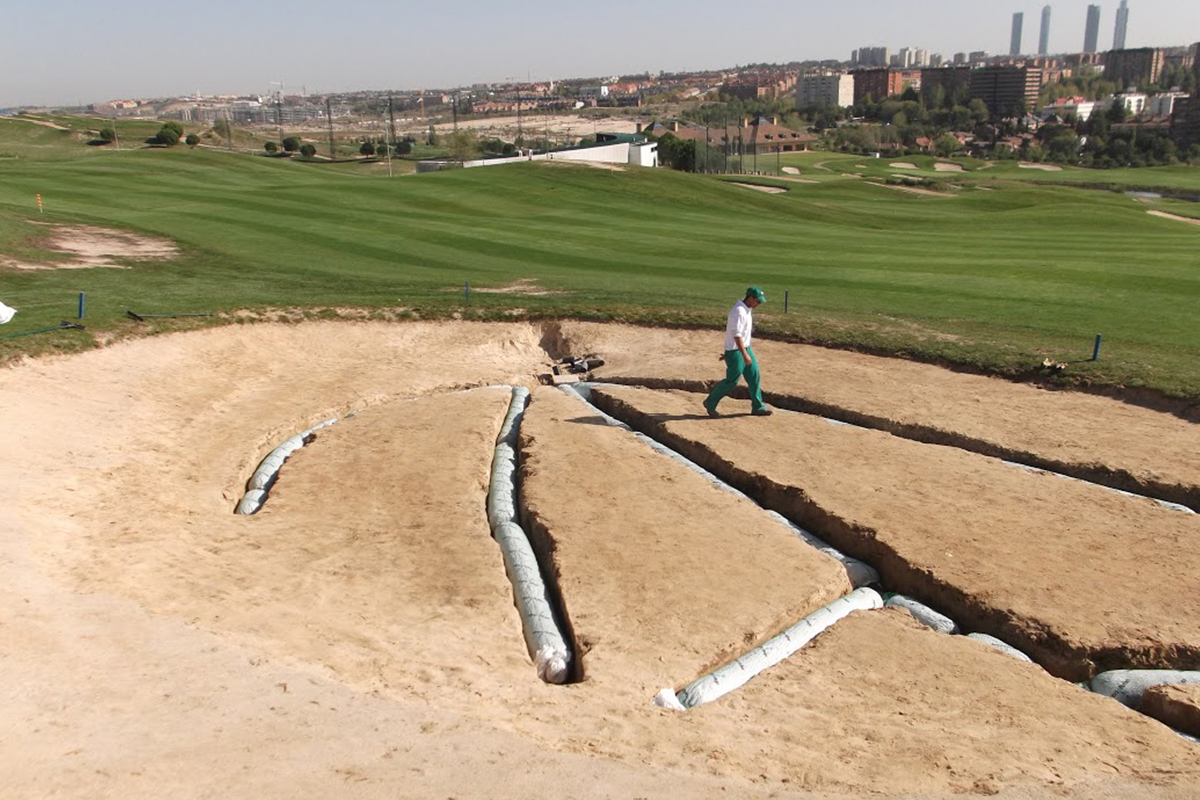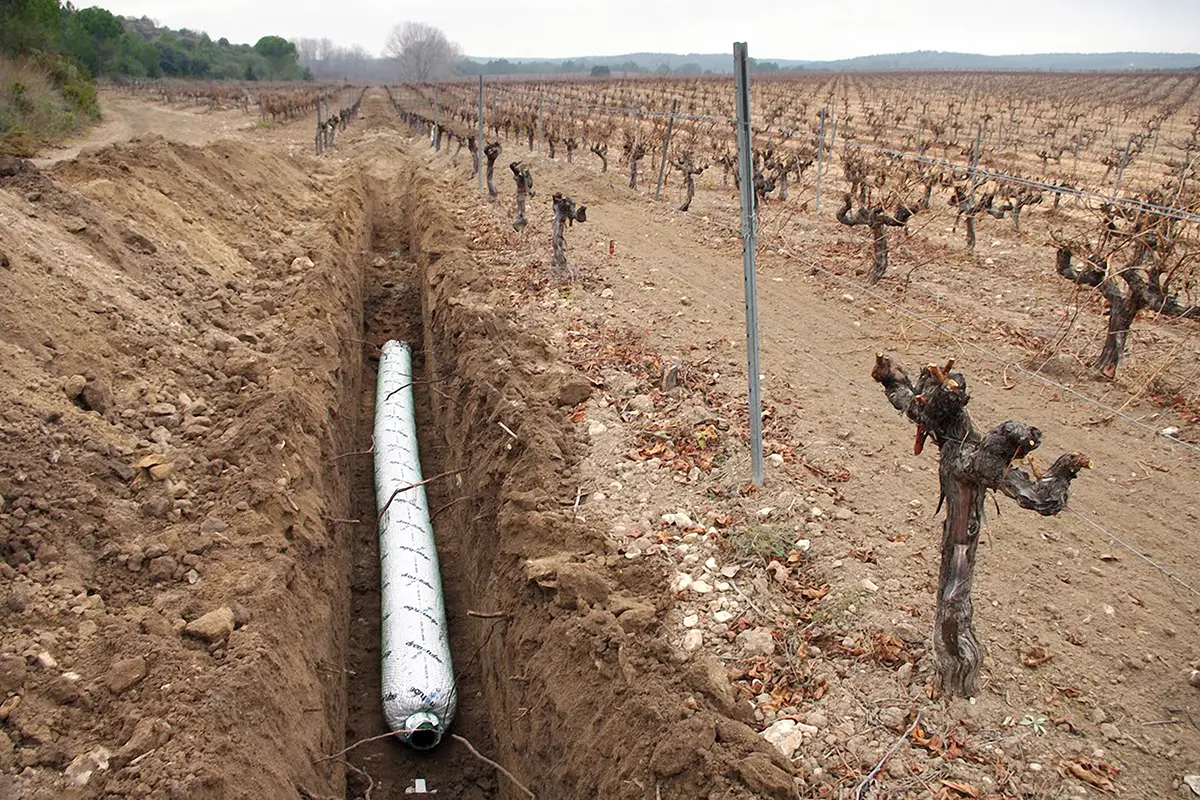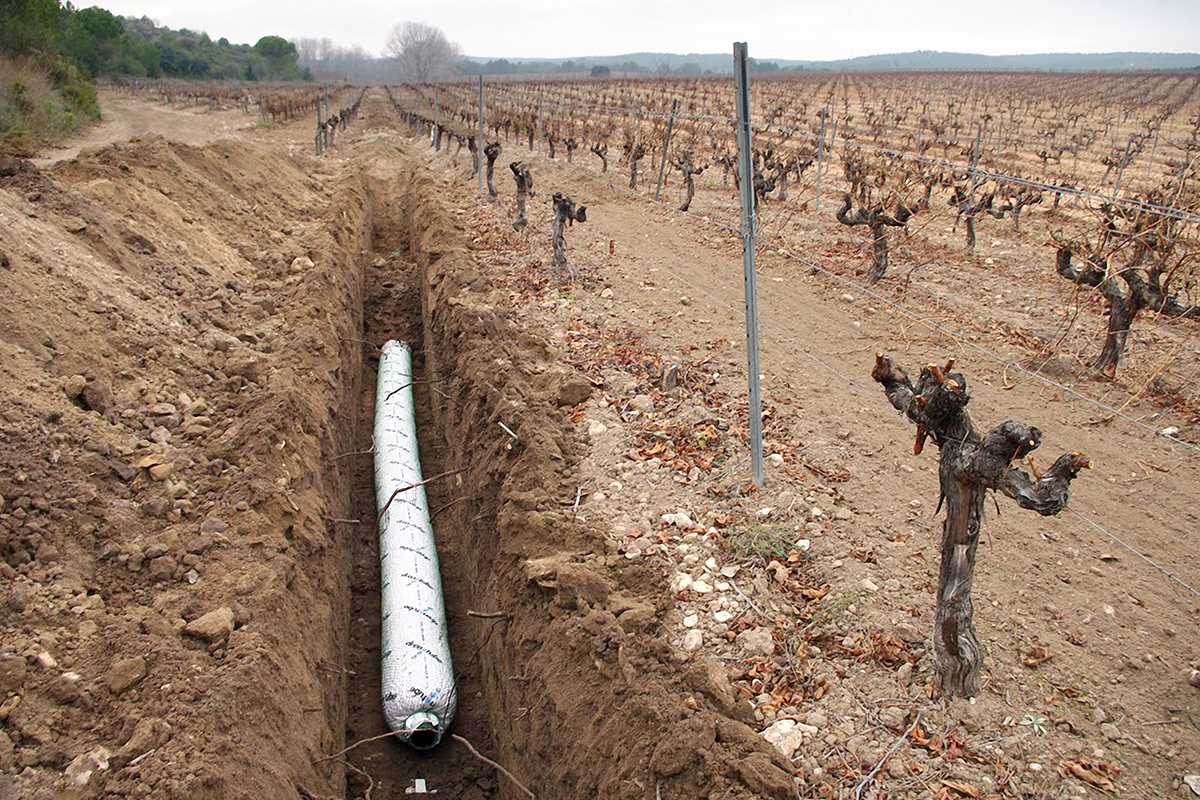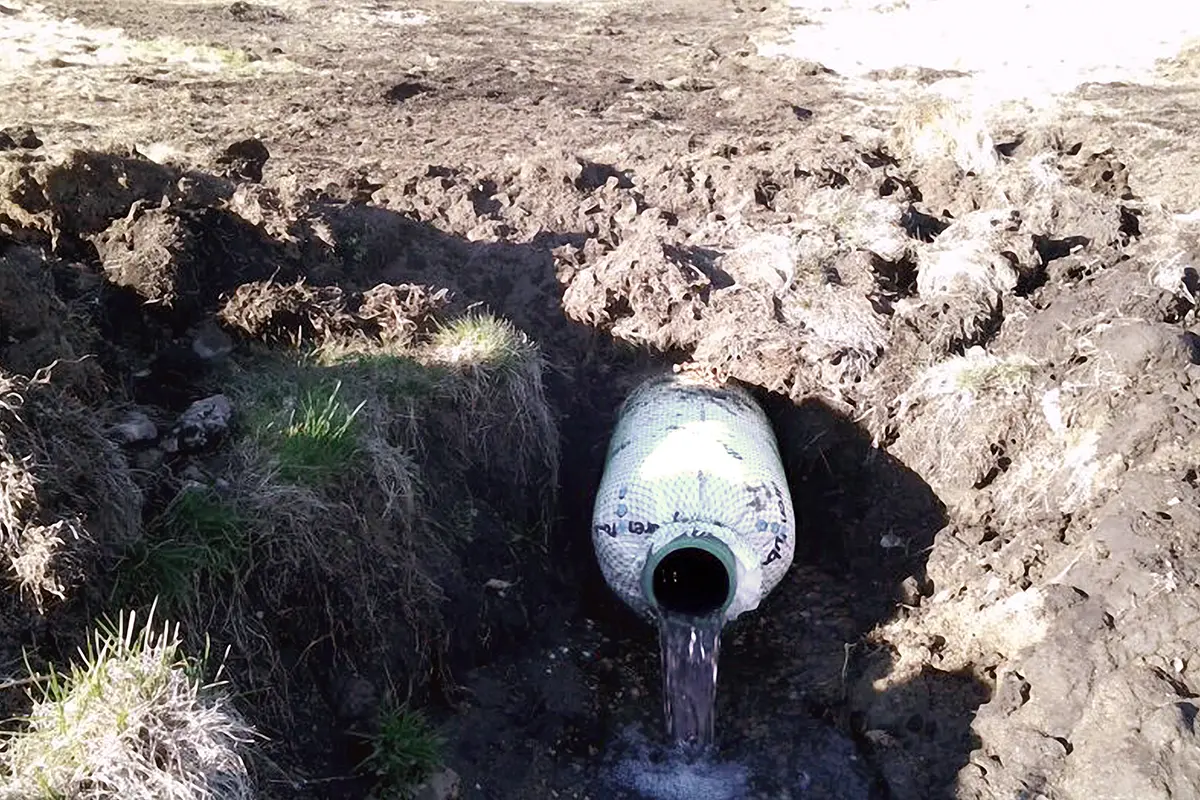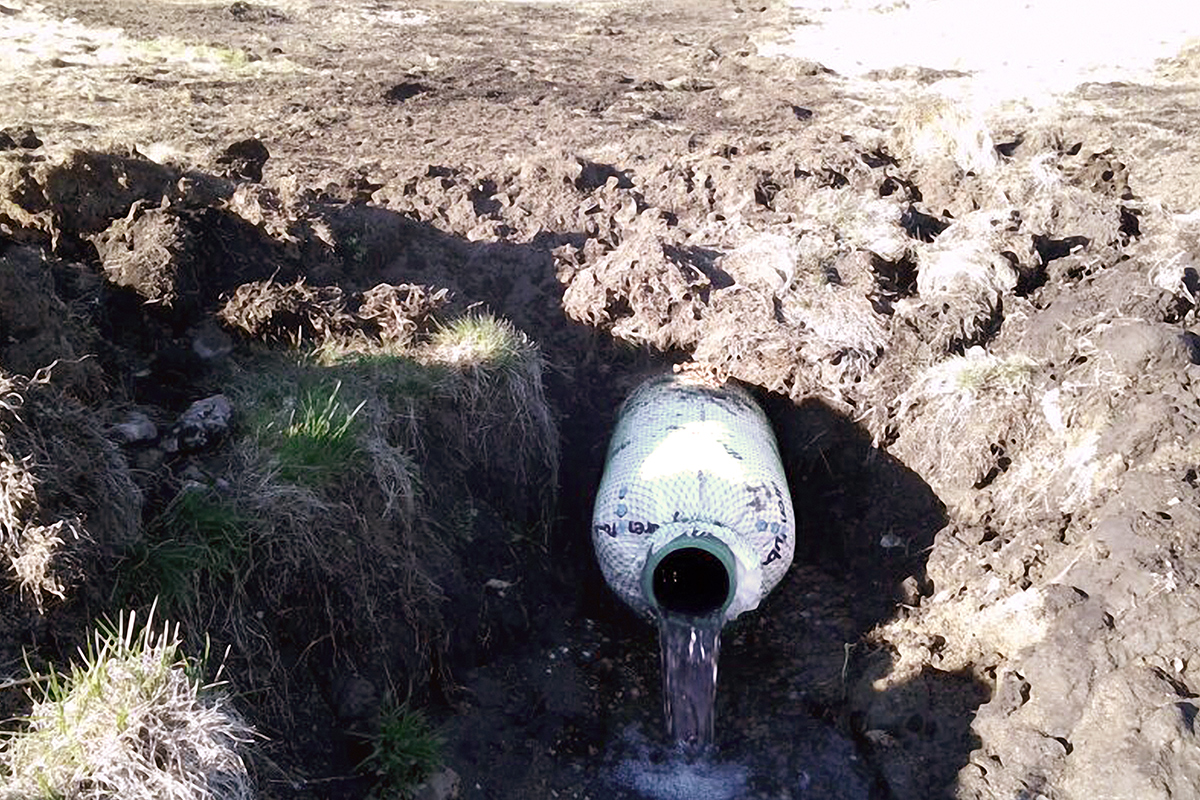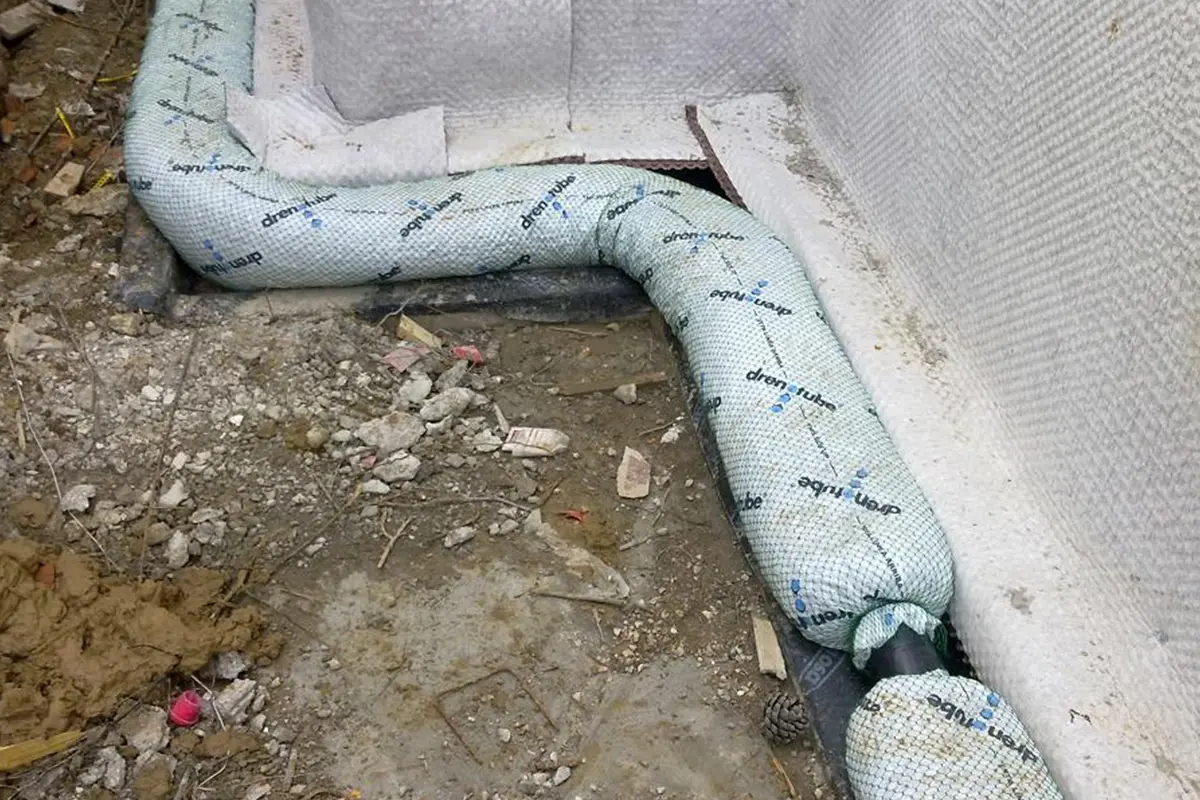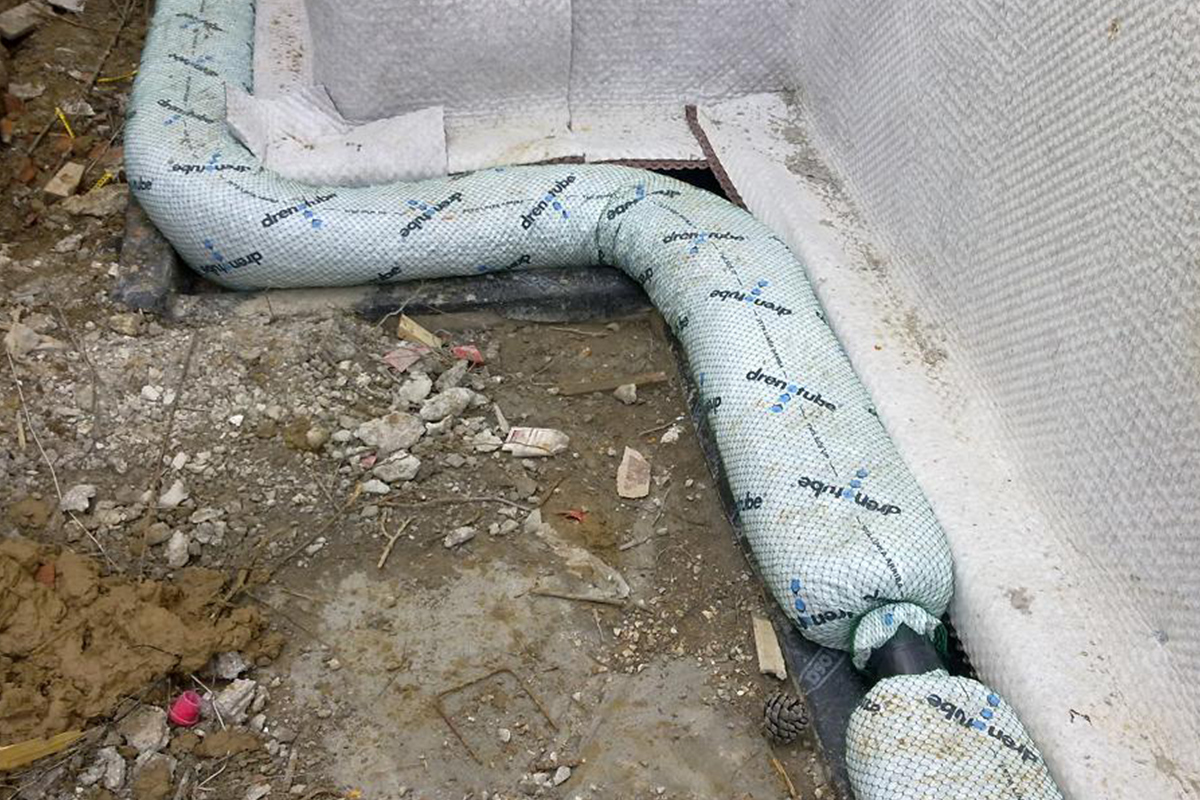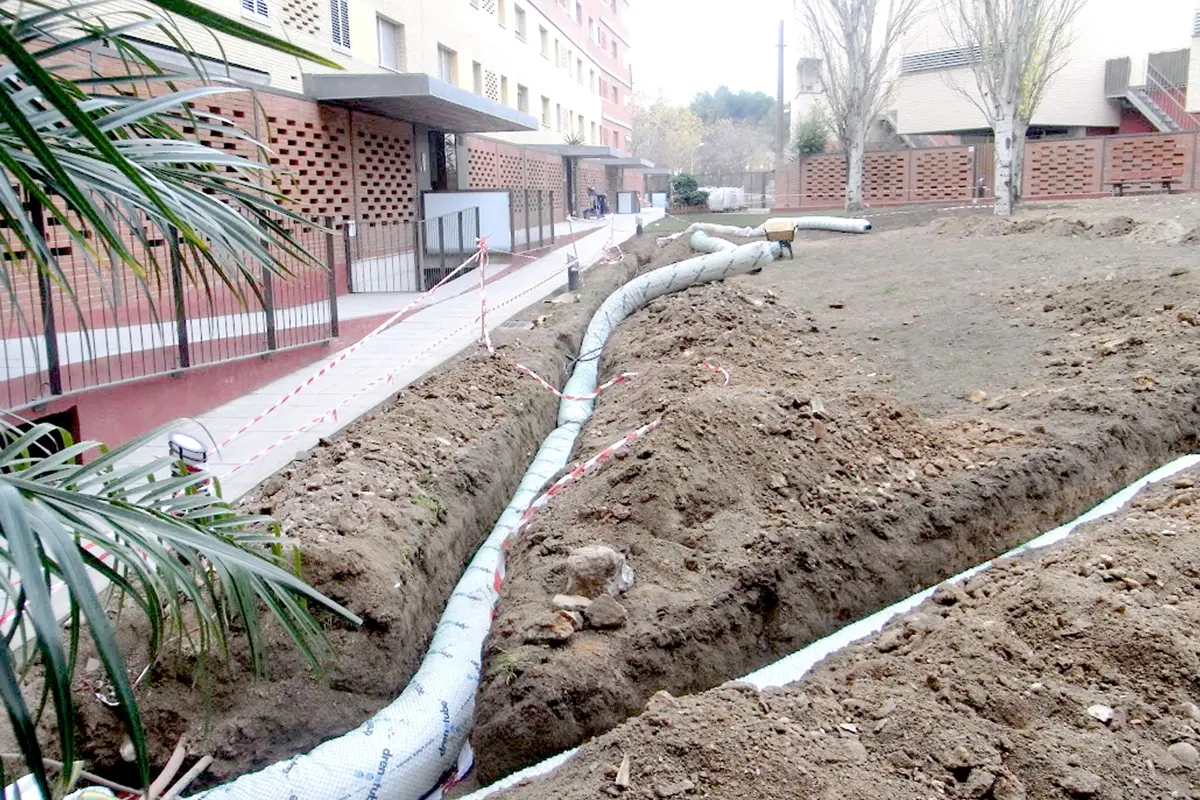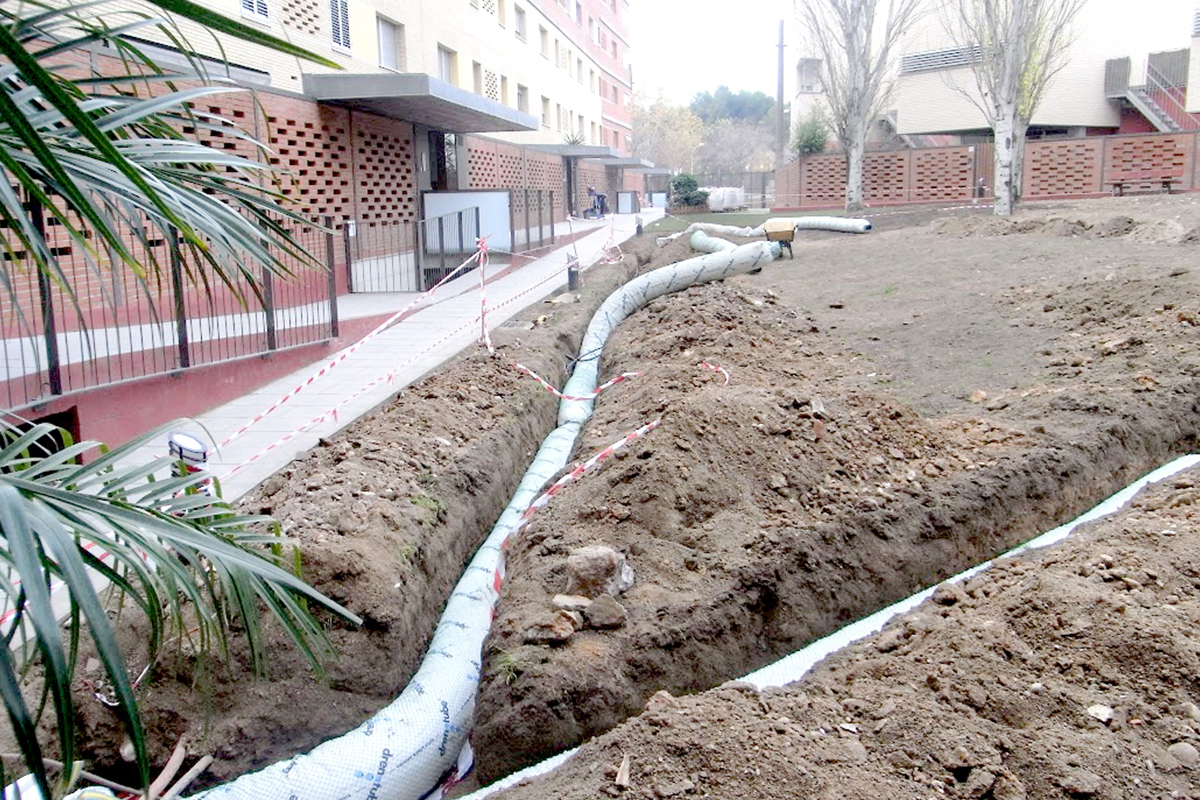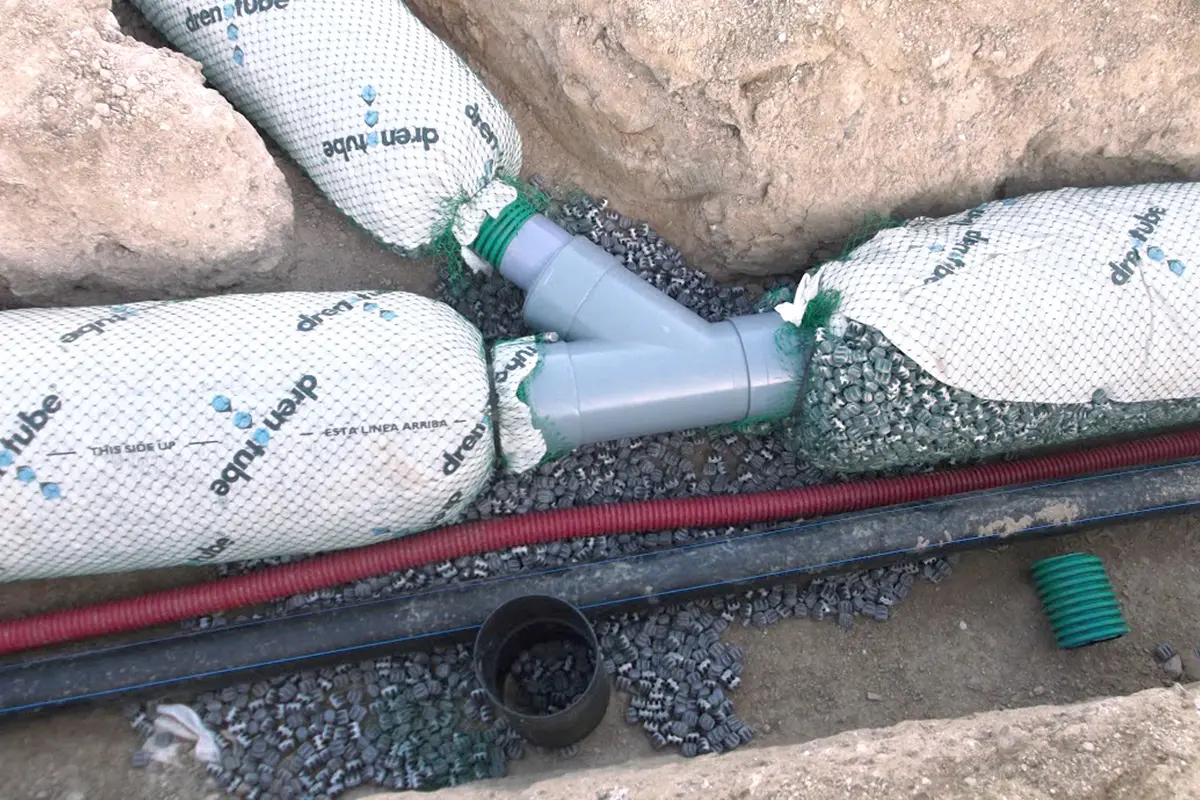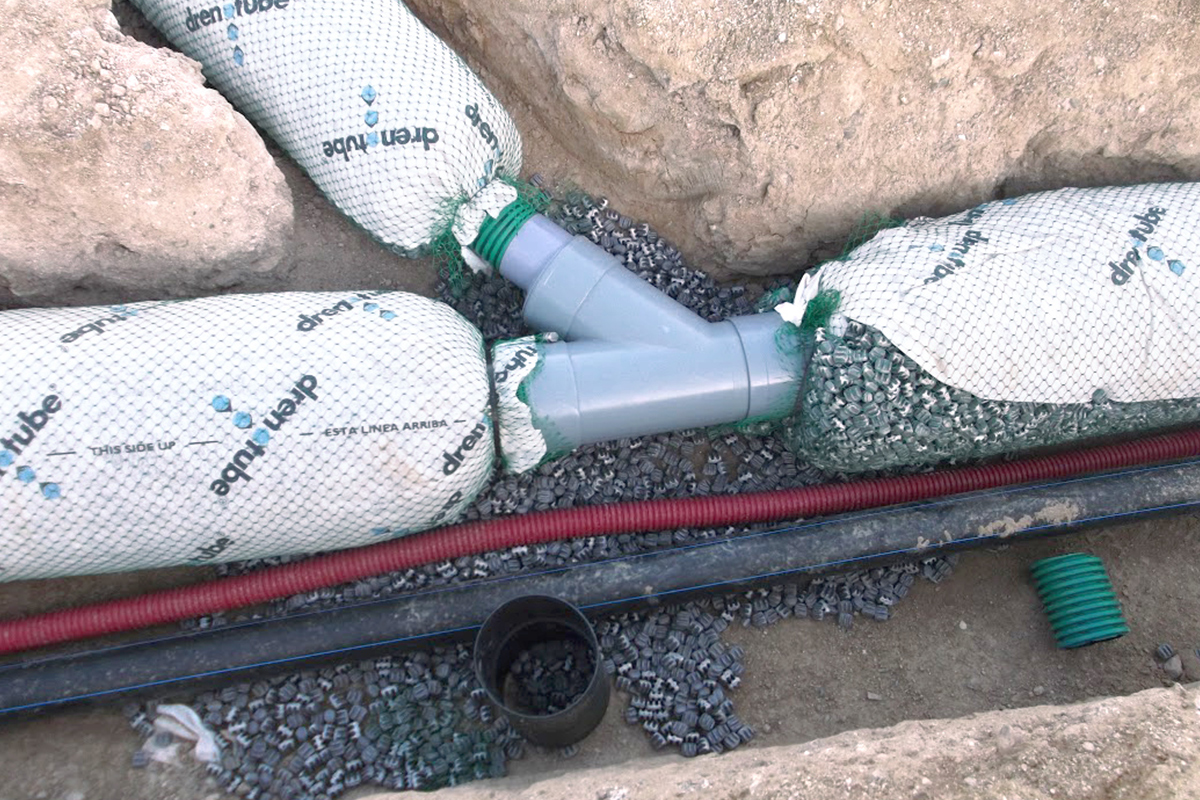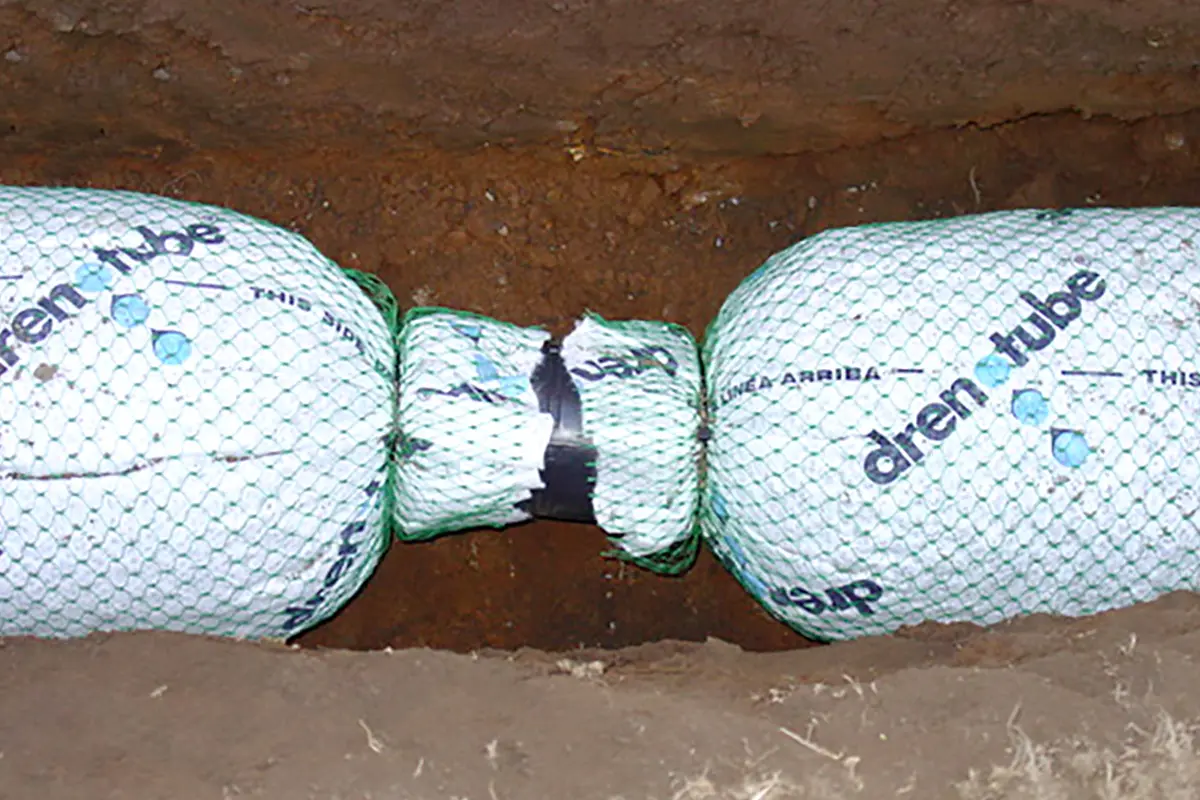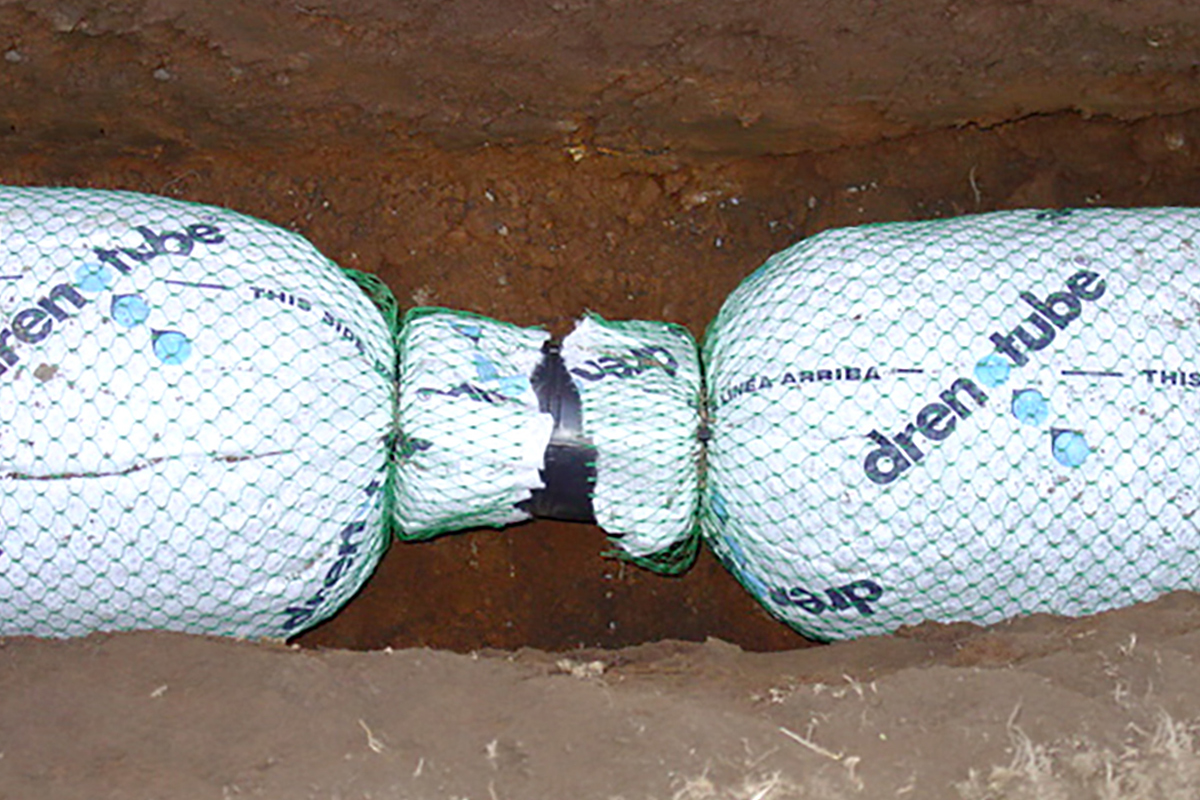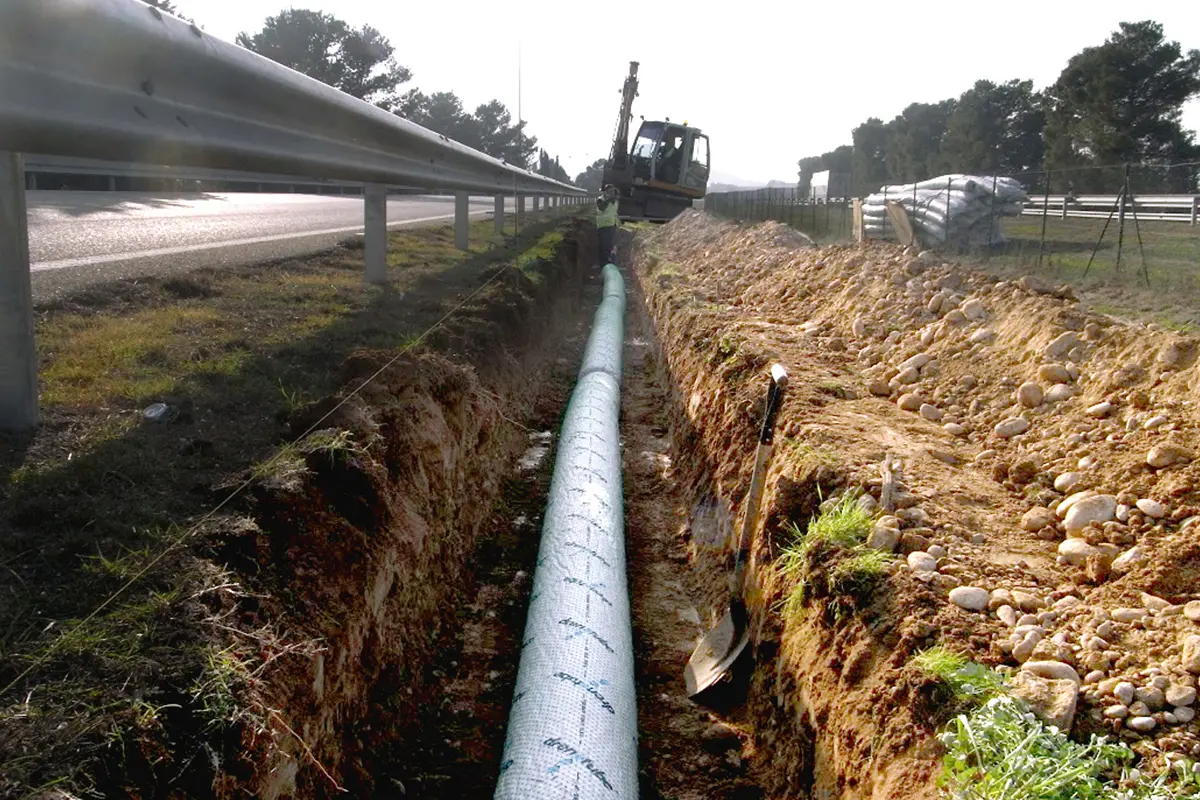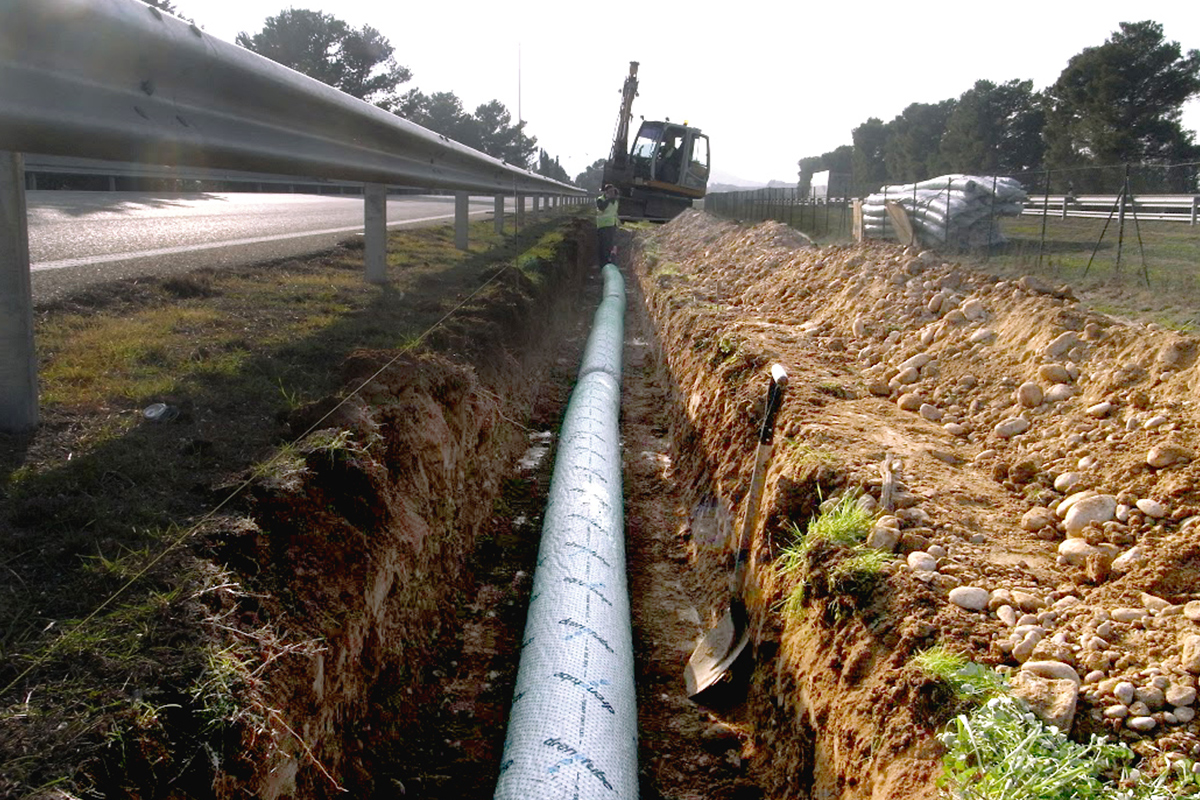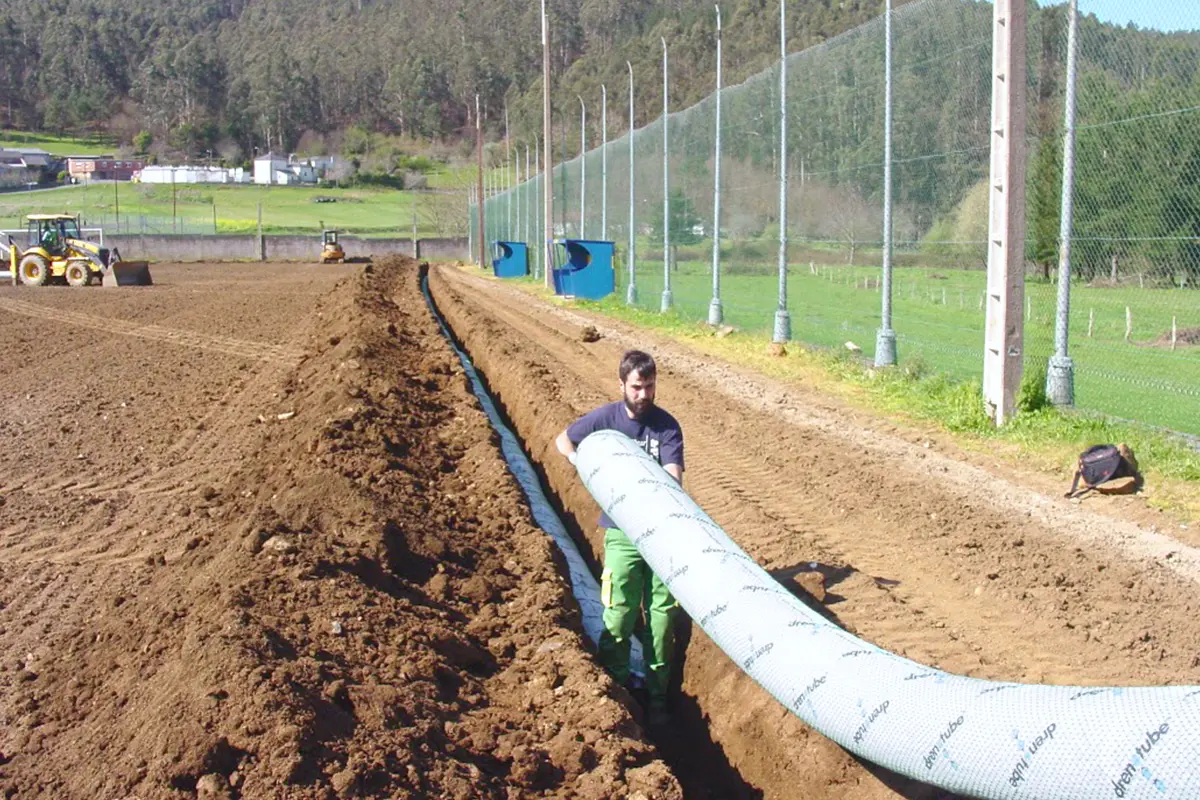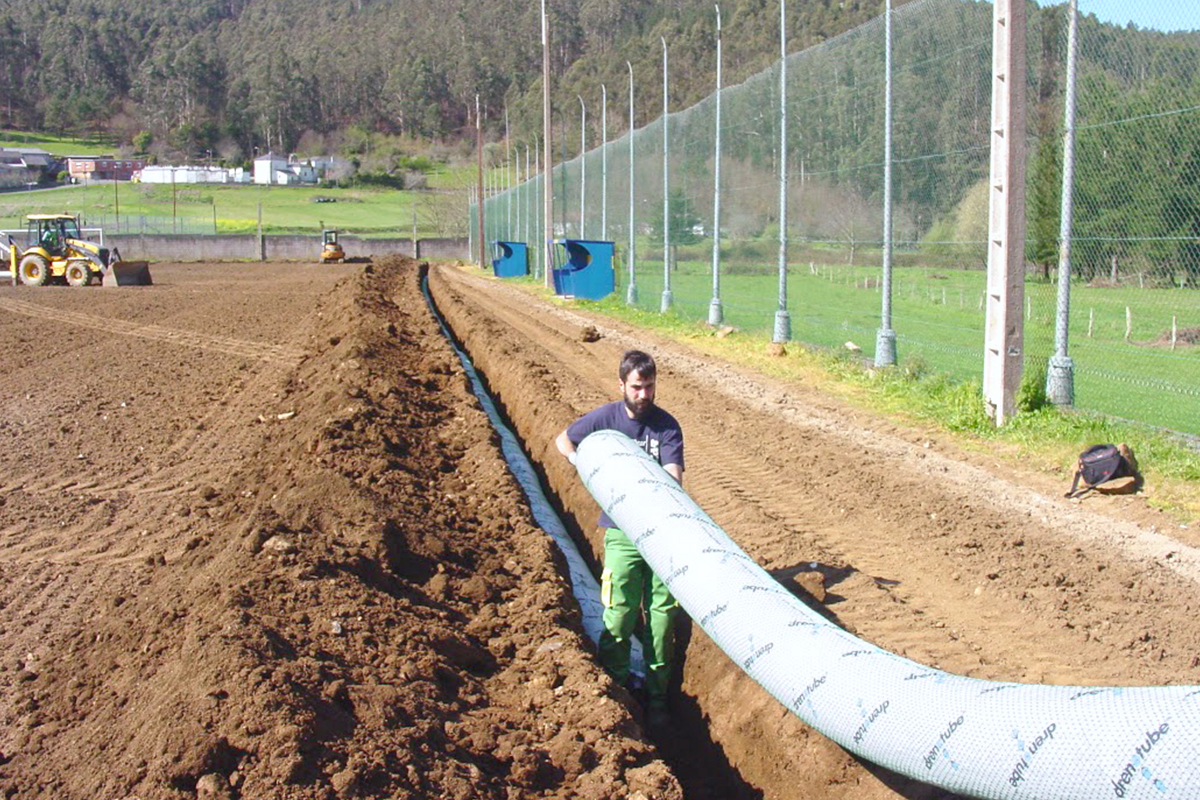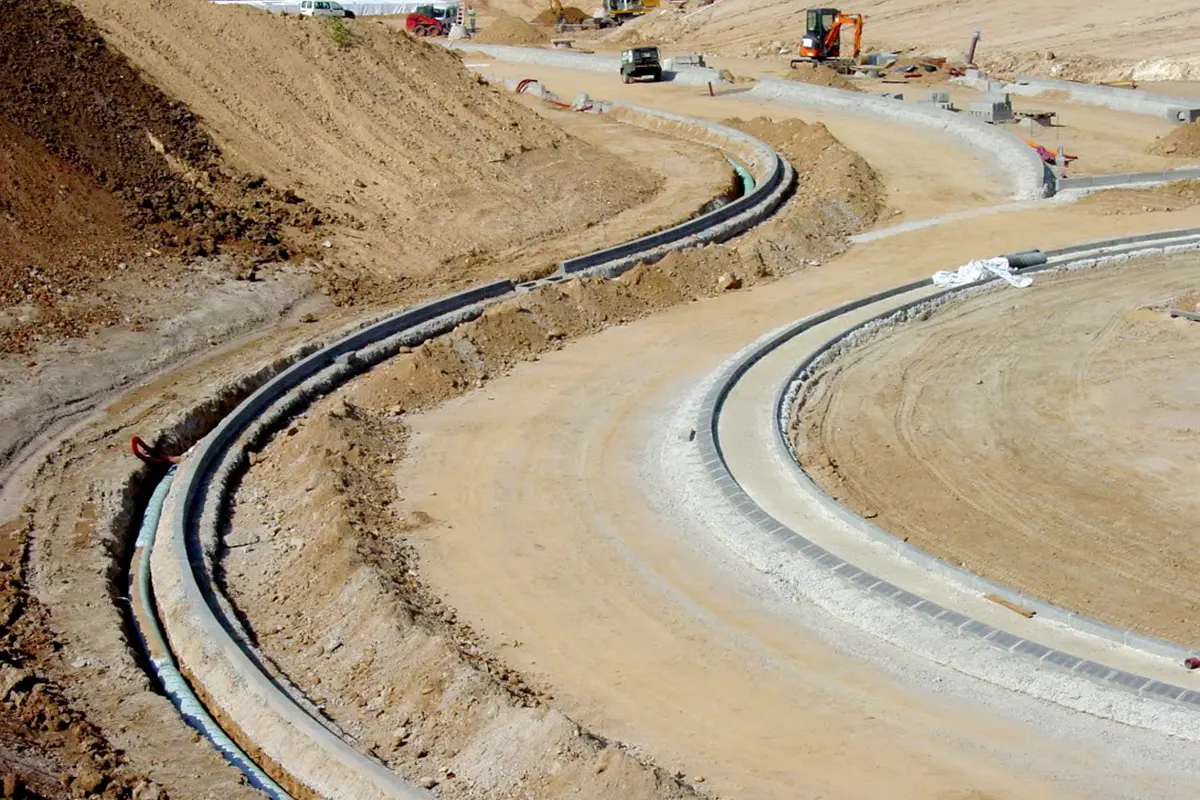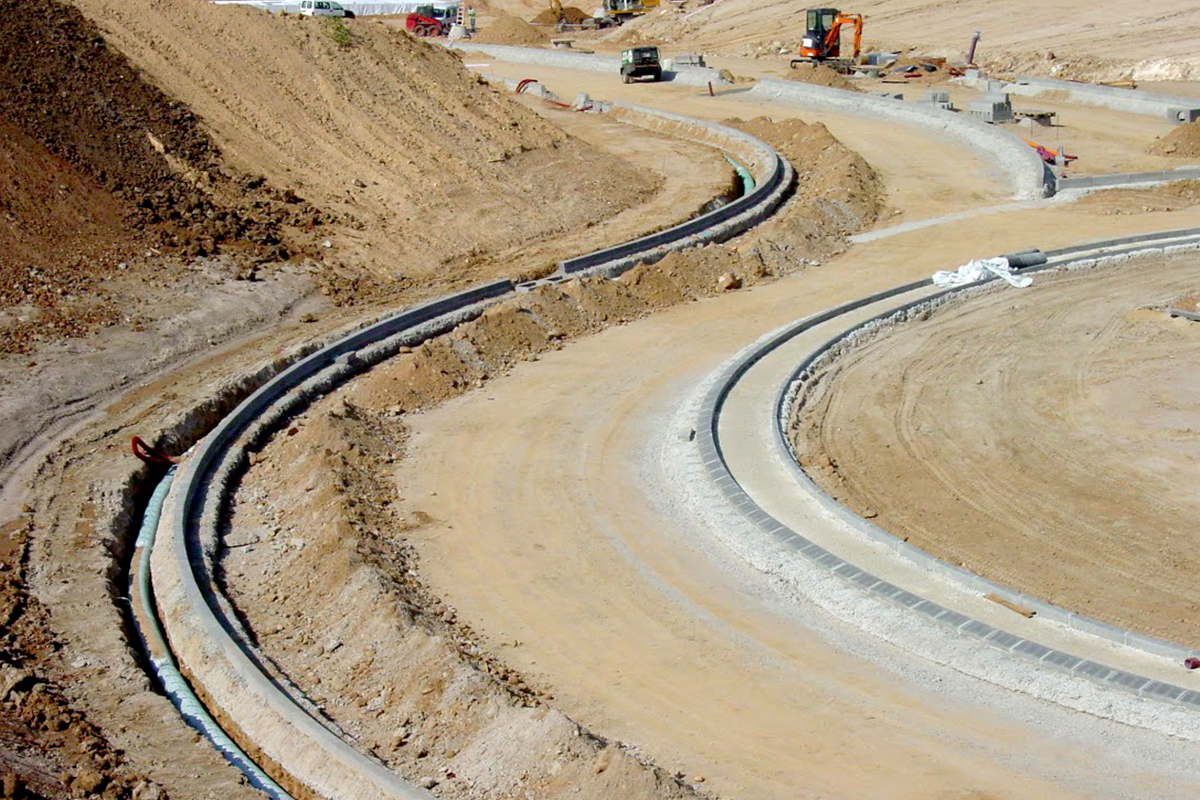 DRAINS
What is the Drenotube® system?
Drenotube® is a preassembled geocomposite drainage system alternative to gravel drainage made up of very light prefabricated modules (or panels) with a length of 3 or 6 meters, safe and very quick to install. Each Drenotube® system includes a quick coupling to connect the modules.
Drenotube® is composed of a corrugated pipe radially slotted 360° with double wall (class SN4), surrounded by a volume of synthetic EPS particles which replaces the gravel.
The drainage material is retained by a non-woven polypropylene geotextile which acts as a water filter and as a soil separator. The entire pre-assembled system is contained by a rhomboidal flexible polypropylene plastic mesh.
Drenotube® is an innovative system and represents the best solution to mitigate hydrogeological instability during an emergency but also for drafting projects with an Improved Technical Proposal – Economically Advantageous because it is CE certified (ETA 15/0201), designed and tested in order to guarantee the maximum speed and simplicity of installation, with great attention to the safety of workers operating on site.
Even 300 linear meters/hour and more can be laid in complete safety – and outside the excavation. The Drenotube® System is extremely flexible and versatile, it allows an infinite configuration of drainage systems with the use of T or Y connectors: vertical draining chimneys, herringbone structure, grafts at various angles, connection and introduction into wells.
Drenotube® is an environmentally safe product, it's a friend of the environment and the landscape, and it helps you to reduce the emissions
We use partially recycled plastics instead of gravel, avoiding further exploitation of aggregate extraction centers and damage to the landscape.
Drenotube® does not release substances into the environment, is clean and does not contain oils, metals, fine residues, balls, or polystyrene powders.
It contributes to the recovery and reuse of the water resource. The collected water is clean and can be reintroduced into the groundwater, into natural watercourses or reused for irrigation
Drenotube® is a completely recyclable product
It reduces excavation volumes, site handling and road transport with CO2 savings (a road train transports up to 860m of drainage)
It helps to dispose of the mountains of plastic and not to dismantle the mountains of our landscape!
CONTACT US
Need Information?
Ask for a consultation with our specialists to get a stability study, a price analysis or technical documentation for your projects